Massage in Los Feliz, CA 90027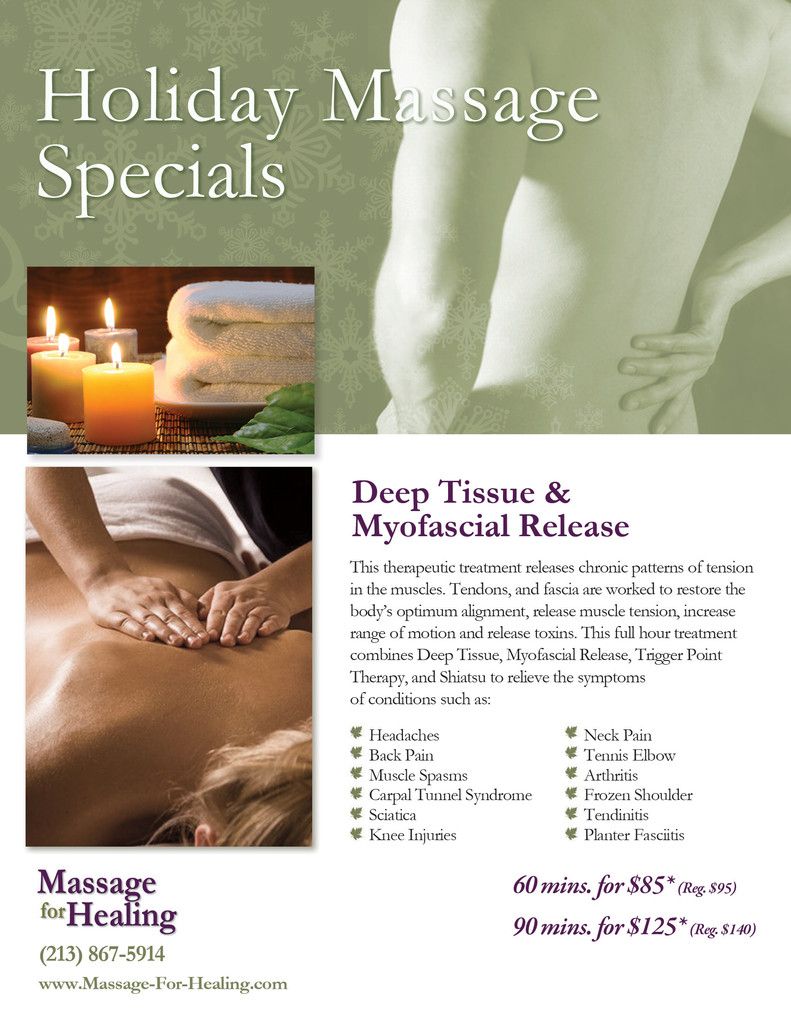 * Price excludes Outcalls, cannot be combined with other offers


Located in the beautiful area of Los Feliz in Los Angeles, CA 90027, Massage for Healing Spa offers massage therapy services for those in pain as well as the heavily stressed. Our massage services are tailored to each individuals needs.

Services include; Deep Tissue and Myofascial Release, Swedish Massage, Shiatsu, Thai massage, Reflexology, Prenatal and pregnancy Massage and Acupressure. Visit our center in Los Feliz, CA today!


Copyright 2008 Massage in Los Feliz, CA 90027 | Massage for Healing Spa in Los Feliz, California